2022 Year in Review: Our Research & Impact
A look at our top articles, events, and more from the past year.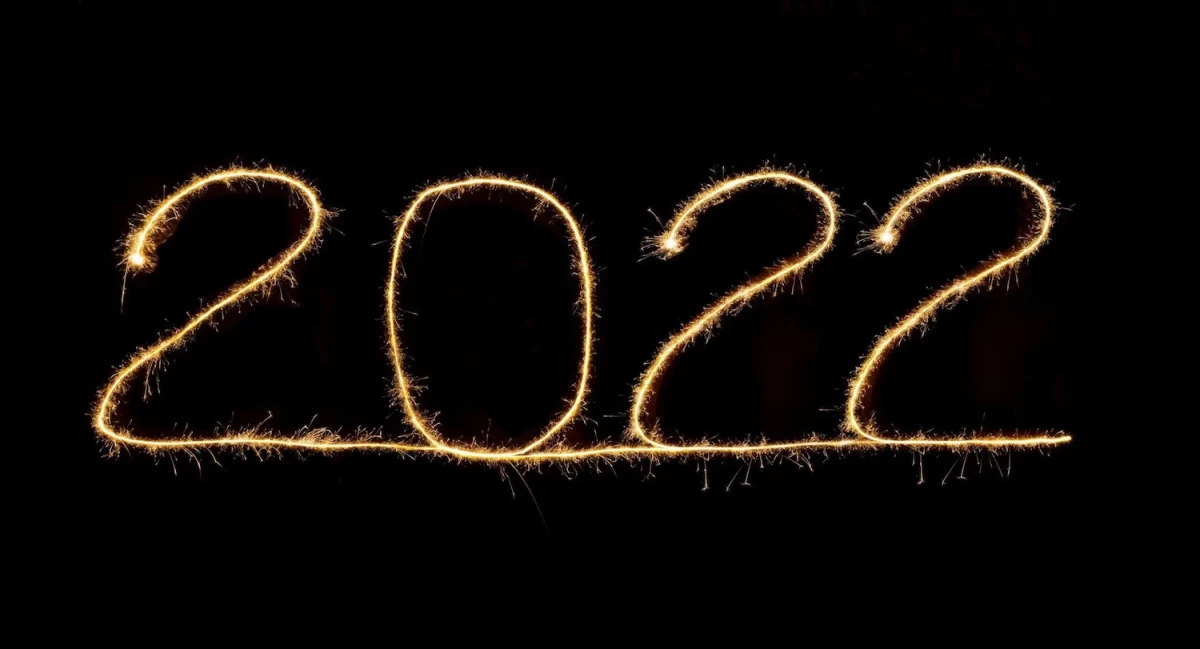 The past year has brought into stark relief the urgent need for systematic research on core topics at the intersection of digital technologies and politics. 
The Russian invasion of Ukraine showed the speed at which propaganda and lies — as well as truth — can spread online. In the midterm elections, political leaders continued to use social media to advance election fraud allegations. And, after Elon Musk's chaotic acquisition of Twitter, experts now wonder if one of the most politically influential platforms will even survive.
Against this backdrop, policymakers around the globe are reshaping the laws and regulations governing the online sphere. At NYU's Center for Social Media and Politics, our work is animated by the belief that, to be effective, these policies must be informed by high-quality empirical evidence. That's where we excel. Through innovative research, teaching, and outreach, we work to understand politics, improve the public conversation, and strengthen democracy in the digital age.
At the center of our research is our robust data infrastructure and the diverse substantive expertise of CSMaP scholars. Together, our community continues to push the boundaries of academic study while working to train the next generation of scholars and experts. We are now a team of 17 full-time researchers and operations staff, with dozens of additional research assistants, affiliated faculty, and graduate students. We are deeply grateful for their dedication and collaboration, and to our community of funders and internal partners whose support makes our work possible.
See below for a short overview of our research and impact in 2022, and read our full annual report for the 2021-22 academic year here.
With gratitude,
Zeve Sanderson, Jonathan Nagler, and Joshua A. Tucker
Our Research
CSMaP's primary focus is producing rigorous academic research and advancing scientific knowledge in public discourse. In 2022, we published seven peer-reviewed journal articles and five working papers, pushed forward dozens of ongoing research projects, and launched a number of new initiatives.
Here's a selection of research and projects from the past year:
Election Fraud, YouTube, and Public Perception of the Legitimacy of President Biden (Journal of Online Trust and Safety): Narratives of fraud and conspiracy theories proliferated around the 2020 election. There are myriad explanations for why this occurred, ranging from increasing polarization to the role played by online recommendation algorithms. In this study, our scholars explored this question by examining the impact of YouTube's recommendation algorithm, finding that YouTube was more likely to recommend videos about election fraud to users who were already skeptical about the legitimacy of the 2020 U.S. presidential election.
News Credibility Labels Have Limited Average Effects on News Diet Quality and Fail to Reduce Misperceptions (Science Advances): The internet and social media have reduced the cost of disseminating information. But it's also made it easier than ever to spread misinformation. Several proposals have been introduced to address this problem. Here, we found that "source credibility labels" — which aim to educate people about the quality of sources they consume in their search and social media feeds — don't change whether someone reads low-quality news sources. However, they do appear to improve the news diet quality of the heaviest consumers of misinformation.
Bilingual Election Monitor: One of the major obstacles to understanding the nature and causes of our current democratic crisis is gaining a comprehensive view of the information that all Americans consume. To this end, in spring 2022, we began building a multilingual research infrastructure to better understand people's online media consumption and political opinions, with a focus on how social media informs (and misinforms) the public. The panel, which pairs regular surveys with digital trace data, has a strong emphasis on English- and Spanish-speaking Hispanics to study the Spanish-language media environment. At present, we have completed waves 1-3 of the survey, posted a preliminary working paper, and published an analysis in The Washington Post's political science blog. We plan to publish more findings in the coming months.
Why Botter: How Pro-Government Bots Fight Opposition in Russia (American Political Science Review): Online propaganda continues to be a key way for authoritarian regimes like Russia and China to shape and distort the conversation on social media. In this paper, we investigate how pro-regime Russian Twitter bots work to silence adverse information, inflate support for the regime, and harass opposition leaders. The results demonstrate how bots — an easy-to-use and cheap technology — are yet another tool employed by non-democratic regimes in the modern digital information era.
Echo Chambers, Rabbit Holes, and Algorithmic Bias: How YouTube Recommends Content to Real Users (paper under review; summary published at Brookings): Multiple media stories have posited that YouTube's recommendation algorithm leads people to extreme content. However, our researchers found that YouTube's recommendation algorithm does not, on average, drive people into extremist rabbit holes. It does, however, push users into mild ideological echo chambers and toward moderately conservative content.
Republicans Are Increasingly Sharing Misinformation (The Washington Post): Over the last several years, there's been a considerable increase in media coverage about misinformation and conspiracy theories in politics. But are candidates for Congress actually sharing more misinformation in 2022 than 2020? Yes, according to our analysis of congressional candidates' Facebook posts. We found that politicians in the 2022 election are sharing more links to unreliable news sources than they did in 2020, and the increase appears to be driven by nonincumbent Republican candidates.
Gender-Based Online Violence Spikes After Prominent Media Attacks (Brookings): To better understand how gender-based online violence takes place, we examined three instances in which women journalists were attacked by prominent male media figures on either social media or broadcast media — finding the prevalence of hateful and toxic speech targeting those journalists increased in the aftermath of the attacks, often taking days to decrease.
Public Impact
Beyond academia, our team also focused on increasing the public impact of the Center's work, through policy engagement, events, and more.
Advancing Public Policy & Discourse
Leveraging our research, CSMaP experts added scientific rigor to media coverage and debate on several important topics about social media and politics in 2022.
Russia & Ukraine. Our Co-Director Joshua A. Tucker is also Director of the NYU Jordan Center for the Advanced Study of Russia. This made him uniquely qualified to provide insightful analysis about the disinformation campaigns surrounding Russia's invasion of Ukraine. Although Russia's tactics aren't new, Tucker wrote for Slate in April, what does feel new is the preponderance of true information available and the speed at which it spreads. "The Soviet Union collapsed in part because its population stopped believing the regime's version of reality; in the digital era, the distance between demand for true information and the ability to actually acquire such information is bound to be shorter." See more commentary from Tucker on MSNBC, The Washington Post, and Bloomberg.
2022 Midterm Elections. As hundreds of GOP candidates embraced Trump's Big Lie about election fraud, social media platforms were under intense scrutiny about how they would safeguard the midterms. In July, we wrote an op-ed for The Hill outlining four areas to watch, including how companies would treat lies from public officials, how they'd stop extremists from organizing on their platforms, and how they'd handle video content, which is much harder to moderate. Throughout the campaign, we also provided insight for reporters at The New York Times, NPR, The Washington Post, and more. 
Twitter & Elon Musk. After months of wrangling, Elon Musk finally completed his purchase of Twitter this fall. He had an immediate impact, announcing (and then rolling back) several product changes, laying off more than half the company's staff, and reinstating previously banned users, including Trump. Writing at Tech Policy Press back in April, we highlighted three areas to watch closely — content moderation, transparency, and data access — all of which continue to be important as Musk takes control. Read more commentary from CSMaP experts at ABC, AFP, and CBS Radio.
Researcher Access to Data. Policymakers introduced and debated a number of bills to regulate social media in 2022, focusing on topics ranging from antitrust to algorithms to children's safety. But unless researchers have access to more social media data, legislators risk operating in the dark. In May, we submitted a letter to a Senate Judiciary Subcommittee outlining the type of research questions we want to answer — and the social media data we need to answer them. See more analysis on data access in The Washington Post, Fast Company's Creative Control podcast, and Undark Magazine.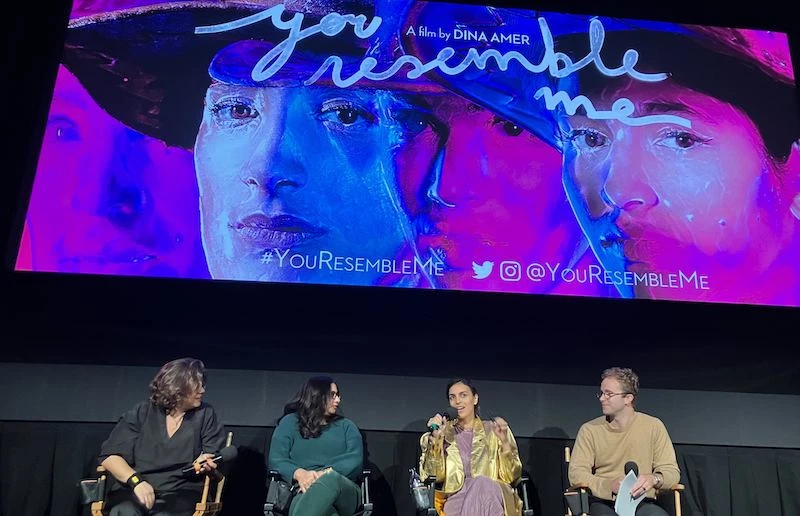 Academic and Public Events
In 2022, CSMaP directors and experts presented at more than 70 external events, ranging from academic conferences and workshops to public-facing lectures.
Internally, we also ran several events for public audiences, including a half-day virtual symposium on the future of social media featuring journalists, scholars, and policy experts; a four-part seminar series featuring new research ahead of the midterms; and a panel discussion about online radicalization following a film screening at the Angelika Film Center. We also hosted our third annual (and first in-person) academic conference, which welcomed more than 20 scholars from around the globe to present research, discuss future opportunities for collaboration, and network.
Data Engineering
At the heart of our work is our massive data infrastructure, which leverages NYU's high-performance computing cluster to analyze billions of diverse data points, including social media and digital trace data. We also build and maintain open-source software tools and modeling that enable the broader research community. Here are key statistics regarding advancements over the past year. 
Data Collections
Twitter - 50 billion tweets going back to 2016

YouTube - 100 million videos and 1 billion comments from 42 million channels

Reddit - 1.65 billion submissions and 12.66 billion comments since 2005

Meta (Facebook & Instagram) - 3.5 million posts by candidates for Congress, from 2016 to present

Gab - 30 million posts from 200,000 users

Gettr - 105 million posts from 4.5 million unique users

Rumble - 6 million videos from nearly 500,000 users

TikTok - Infrastructure in progress for collecting posts from 2022 candidates for Congress

Truth Social - Infrastructure in progress for collecting posts from all users

News/Media - Collected 2 million unique news articles from dozens of sources
Tools & Software
Python and R tools downloaded more than 100,000 times

Shared Gettr, Rumble, and Gab scrapers with other university researchers
Our People
Over the past year, we have expanded our team and continued our work to mentor students, train new researchers, and support and collaborate with CSMaP alumni.
Training & Hiring
By training students and postdocs, CSMaP develops a new generation of scholars and experts to explore some of the biggest questions at the intersection of social media and democracy. In the 2021-22 academic year, our faculty co-directors taught both undergraduate and graduate courses, mentoring more than three dozen undergraduate, masters, and PhD students. This year, we also welcomed three new postdoctoral fellows — Felicia Loecherbach, Tiago Ventura, and Hannah Waight — who joined Maggie Macdonald and Patrick Y. Wu. Together, our postdocs serve as the Center's core research engine, representing methodological, substantive, and disciplinary diversity.
In the past year, we have also hired new team members — with expertise across academia, journalism, and civil society — to drive forward large, complex projects. We welcomed Cristina de la Puerta, Amanda Drucker, Sarah Graham, Jason Greenfield, Aaron Pope, Robert Vidigal, and Angie Waller. 
CSMaP Alumni
We also continued to support and collaborate with our alumni network, which includes more than two dozen researchers across academia and industry, and helped three postdoctoral fellows transition into new roles. 
Kevin Aslett joined the University of Central Florida as an Assistant Professor in the School of Politics, Security, and International Affairs and the Cybersecurity and Privacy Research Cluster
James Bisbee joined Vanderbilt University as an Assistant Professor in Political Science and Data Science
In the News
Here's a selection of some of the best stories citing our work and researchers in 2022:
Support CSMaP
Gifts and grants fund everything we do, from undertaking ambitious research to building out a talented team of researchers. Please consider supporting our work.